---
The Classic Rock Connection
---

Welcome to The Classic Rock Connection, where you can explore information about the makeup of rock groups from the era of classic rock music (i.e., the '60's and '70's, mostly).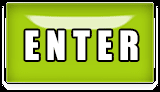 Software Reviews
I hope to expand this information ultimately to cover all of the important bands of classic rock, and maybe even some you've forgotten about over the years. I've tried to be as accurate as possible, but since I'm hopelessly human I'm sure that errors have crept in. Also, if you have information that you feel should be added to this site, please let me know. I'll try to be as accommodating as possible, but please don't ask me to put any disco, punk, or rap garbage on here...the focus of this page is the great music of classic rock, which (IMHO) has never been equaled in either creativity or musicianship. I have recently added a message board and forum, which I have absolutely no experience with. Please try it out and give me some feedback. I hope you find useful and interesting information here, and maybe you'll rediscover some lost gems that had slipped to the back of your mind.


THE CLASSIC ROCK CONNECTION - MESSAGE BOARD AND FORUM
Since the boundaries of "classic rock" get rather fuzzy at times (especially with some of the country rock bands like Poco, The Flying Burrito Brothers, Old and In the Way, Sea Train, etc.), some bluegrass will also creep in here...I can't help it, and would probably let it happen even if I could help it.
Since I have opinions, I have made an attempt to include some recommendations where I felt qualified and inclined to do so. As with all opinions, you'll have to take them with a "grain of salt" (i.e., "to each his own"), even though they're correct. ;-)
I have to give credit for the idea for The Classic Rock Connection, not to the books cited below as references nor to the many excellent web pages containing reams of information, but to Keith Mahan (who was diagramming the history of bands long before I ever heard of anyone else doing it). Also, Keith introduced me to many of what were to become some of my favorite bands and musicians, notably Dan Fogelberg, Jackson Browne, Queen, etc., and for that I am eternally grateful. Keith's impact on my musical leanings cannot be overstated.

Very Special Thanks to Andy Avel, who has graciously hosted The Classic Rock Connection on his registered domain for more years than I can remember, and who is responsible for urging me to develop my own web page in the first place. I remember asking, "Andy, what in the world could I possibly put on the Internet that anyone else might even remotely be interested in?" After protracted ruminations, I finally came up with this.

And to the guys I've picked with over the years: Tim McTighe, Carl "Woody" Cross, Dave Anderson, Billy McKinney, Keith Mahan, Lynn Cooke (aka, Mark Thunderwolf), Frank Seymour, Jim Sanders, Rick Sanders, Andy Avel, Rick Templeton, Timberline (Pat Kelley, Roy Curry, Dave Summers, Rodney Carter, and Gary Davis), The Hartman Brothers (Everette Hartman, Earl Hartman, Landon Hartman, Clyde Hartman, E.J. Hartman, Reese Hartman, Wendel Hartman, and David Hartman), The 'Possum Hunters (Pat Kelley, Ken Parr, Steve Smith, and Jim Hovius), and Gene McCammon ...Thanks guys, for lots of great years, inspiration, and memories!
References and Sources: A lot of sources are used to gather this information, not the least of which is my record collection. Probably my most important book sources are The Harmony Illustrated Encyclopedia of Rock and The New Rolling Stone Encyclopedia of Rock & Roll. Both of these books are highly recommended for anyone interested in the history of rock music. Following are the general references I used for this information:
The Harmony Illustrated Encyclopedia of Rock, Harmony Books, New York - I used the sixth edition...I think they're now up to the seventh edition.
The New Rolling Stone Encyclopedia of Rock & Roll, 1995, Rolling Stone Press, New York - They don't have everything in here, and there are some errors and omissions...still, this is one of the best books on rock music you can find. I've spent countless hours poring through it, and learned a lot besides. If you're a serious fan of rock music, you need this book. Highly recommended.
Album liner notes.
Web pages - I've tried to link to some of the more useful ones at the bottom of each page.
And lastly, but definitely not least, thanks to all the musicians and fans who have sent me information about these great bands...without your help, this site would be a tree without leaves...
And if you're really interested in the history of rock bands in the '60s and '70s (expecially British bands), you might want to check out the following sources:


OK, already...enough talking...on to the Index of Classic Rock...

Disclaimer: The purpose of this web site is for information only, and should not be used as valid evidence for any reason whatsoever (i.e., please don't try to use this as evidence in any legal action, since I'm not claiming that it's totally accurate). I'm just trying to provide some interesting information to the best of my knowledge, which is admittedly lacking. I do want this to be as accurate as possible.
---
---
This page was created by Gary S. Hartman, a product of the mid-1950s, bird-watcher, sometimes bluegrasser, and perennial fan of Classic Rock music.