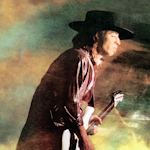 Stevie Ray Vaughan, born on October 3, 1954, and tragically died on August 27, 1990, was an immensely talented American guitarist and songwriter. He is widely regarded as one of the greatest guitarists in the history of blues and rock music. Known for his passionate playing style, soulful tone, and virtuosic skills, Vaughan left a lasting impact on the music world during his relatively short career.
Early Life and Musical Journey:
Stevie Ray Vaughan was born in Dallas, Texas, and raised in the nearby city of Oak Cliff. He grew up in a musical household, with his older brother Jimmie Vaughan, who would also become a renowned guitarist. Stevie Ray Vaughan began playing guitar at the age of seven and quickly showed great aptitude for the instrument. He was heavily influenced by blues musicians such as Freddie King, Albert King, and B.B. King, as well as rock guitarists like Jimi Hendrix and Lonnie Mack.
In his teenage years, Vaughan started performing in various local bands, showcasing his exceptional guitar skills. He gained recognition in the Texas music scene, and by 1982, had formed a power trio version of his band Double Trouble, consisting of himself on vocals and guitar, bassist Tommy Shannon and drummer Chris Layton. The trio would become Vaughan's primary band configuration for the rest of his career. They became a four-piece by 1985 after adding Reese Wynans on keyboards.
Breakthrough and Success:
Stevie Ray Vaughan's breakthrough came at the 1982 Montreux Jazz Festival in Switzerland, where he caught the attention of David Bowie's guitarist, Mick Ronson. Ronson, impressed by Vaughan's talent, invited him to contribute to Bowie's album "Let's Dance." This exposure helped introduce Vaughan's music to a wider audience.
In 1983, Stevie Ray Vaughan and Double Trouble released their debut album, "Texas Flood," which received critical acclaim and established Vaughan as a guitar virtuoso. The album showcased his fiery guitar playing, soulful vocals, and a deep understanding of the blues. It included standout tracks like "Pride and Joy" and the title track "Texas Flood."
Over the next few years, Vaughan continued to release successful albums, including "Couldn't Stand the Weather" (1984) and "Soul to Soul" (1985). He gained a reputation for his electrifying live performances, often captivating audiences with his passionate playing and incredible improvisational skills.
Legacy and Influence:
Stevie Ray Vaughan's impact on the music world cannot be overstated. He played a pivotal role in revitalizing the blues genre, bringing it to a new generation of listeners. Vaughan's technical proficiency, coupled with his emotional expressiveness, made him a unique and influential guitarist.
His playing style combined elements of blues, rock, and jazz, creating a signature sound that inspired countless guitarists. Vaughan's use of the Fender Stratocaster and his mastery of techniques like string bending, vibrato, and fast-paced blues licks became synonymous with his musical identity.
Tragically, Stevie Ray Vaughan's life was cut short on August 27, 1990, when he died in a helicopter crash at the age of 35. His death shocked the music community and led to an outpouring of grief from fans around the world.
In recognition of his contributions, Stevie Ray Vaughan was posthumously inducted into the Blues Hall of Fame in 2000 and the Rock and Roll Hall of Fame in 2015. His albums continue to be celebrated, and his recordings are studied by aspiring guitarists seeking to understand his unique style.
Notable Discography:
"Texas Flood" (1983)
"Couldn't Stand the Weather" (1984)
"Soul to Soul" (1985)
"In Step" (1989)
"The Sky Is Crying" (1991)
Stevie Ray Vaughan's music remains a testament to his immense talent, and his influence continues to inspire guitarists and music lovers to this day.