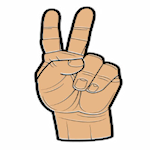 Ringo Starr's All Starr Band is a touring supergroup founded in 1989 by Ringo Starr, the former drummer of The Beatles. The band features a rotating lineup of well-known musicians who have achieved success as solo artists or members of other famous bands.
Over the years, the All Starr Band has included a variety of musicians, such as Joe Walsh, Todd Rundgren, Sheila E., John Entwistle, Dr. John, Billy Preston, Steve Lukather, Richard Page, and many more. Each musician typically performs their own hits as well as backing up Ringo Starr on his songs from The Beatles and his solo career.
The band has released several live albums, including "Ringo Starr and His All Starr Band Live at the Greek Theatre 2008," "Ringo Starr and His All Starr Band Live 2006," and "Ringo Starr and His All Starr Band Live in Montreux 1992." They have toured extensively around the world, playing at venues ranging from small clubs to large arenas.
The All Starr Band has been praised for their high-energy performances and the talented musicians that make up the group. The band has also been credited with helping to reignite interest in Ringo Starr's solo career and The Beatles' music among younger generations.
As of 2023 the band lineup includes the following members:
Ringo Starr – vocals, drums, piano (1989–present)
Colin Hay (Men At Work) – guitar, harmonica, vocals (2003, 2008, 2018–present)
Hamish Stuart (Average White Band) – bass, guitar, vocals (2006–2008, 2019–present)
Edgar Winter – keyboards, saxophone, percussion, vocals (2006–2011, 2022–present)
Gregg Bissonette – drums, percussion, trumpet, backing vocals (2008–present)
Steve Lukather (Toto) – guitars, bass, vocals (2012–present)
Warren Ham – saxophone, percussion, keyboards, harmonica, vocals (2014–present)
A Fall 2023 tour will begin on Sept. 17 in Ontario, California, and run through Oct. 13 in Thackerville, Oklahoma.